Blog, what Blog?
Don't worry, I haven't purposly been avoiding my blog! I'm to darn busy with school back in session. Math tests, projects, performances, it's all very hecktic. But alas, a no homework night!! Amazing! On the knitting front, all I need to do is finish the belt and I am ready to felt Hipster! I hope to do it over the weekend, as well as a project......... My Clapotis is rolling now that I took it apart about 3 times. I am just about to start the straight section, time to drop stitches baby! Here is a picture of her one repeat before that point.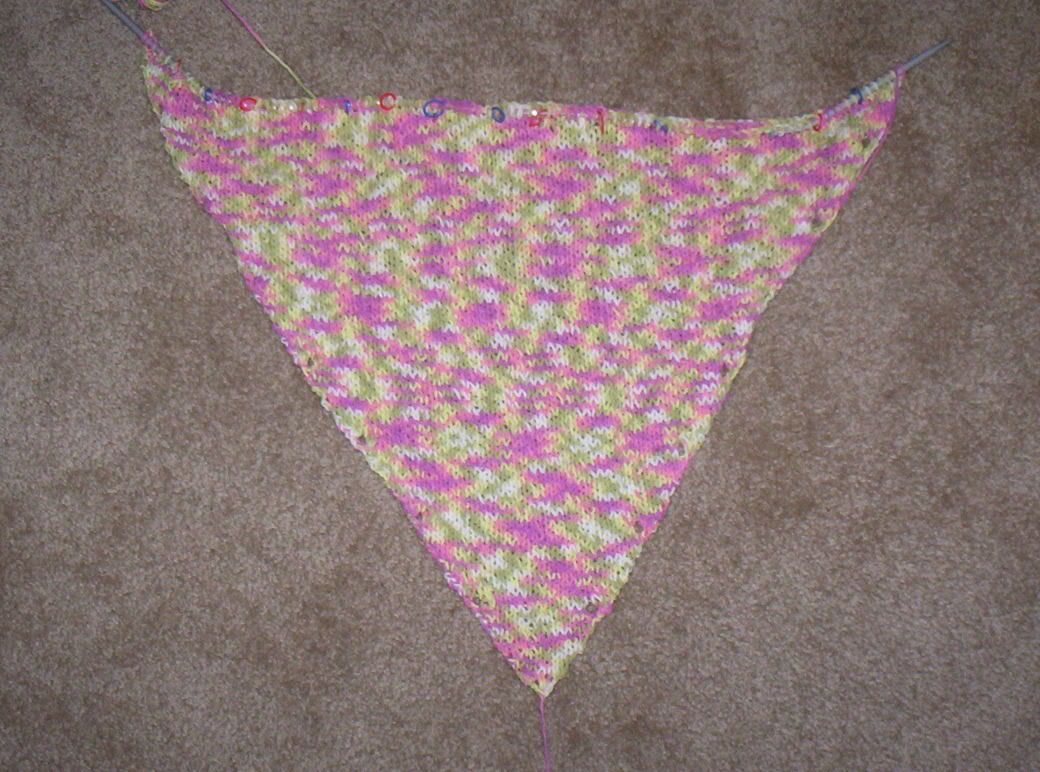 As for the kitty front, we brought number 2 home on monday! My sister's little male black kitty. It took a while for them to get used to eachother, but now they are running around the house and it sounds like horses! Heres a really cute picture of Suzie in my back pack!
Another note on my birthday.... prezzies! And more will come tomorrow at my (late) combined party with my friend that was born one year and one week before me. We are going to have so much fun! Pictures to follow........
(Gift from a BF, really pretty argyle sweater and Todd bar! Yummy!!!!!!) So plans for the weekend: -Finish school project!!! -Finish hipster!! -Get Halloween costume! -Watch Centre Stage (another b-day prezzie!) One more thing..... today I got this really cool Dove travel Kit, for $5! It has little bottles(basicly samples) of body wash, face wash, deoderant and soap. It all smells good and now I am in love with their body wash! I smell so nice!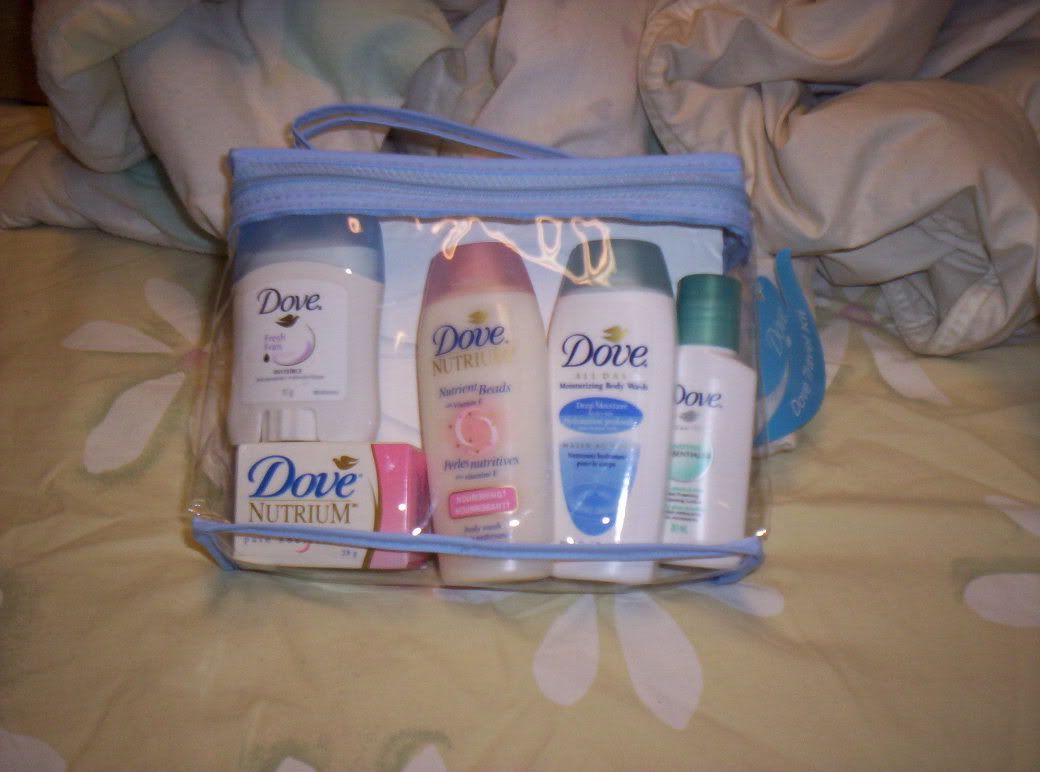 Well anyways, CSI is on soon, so i must get back to my clapotis, see yah! -Karen