The sun came out today so I took the oportunity to have a mini photo shoot. Can you spot the socks?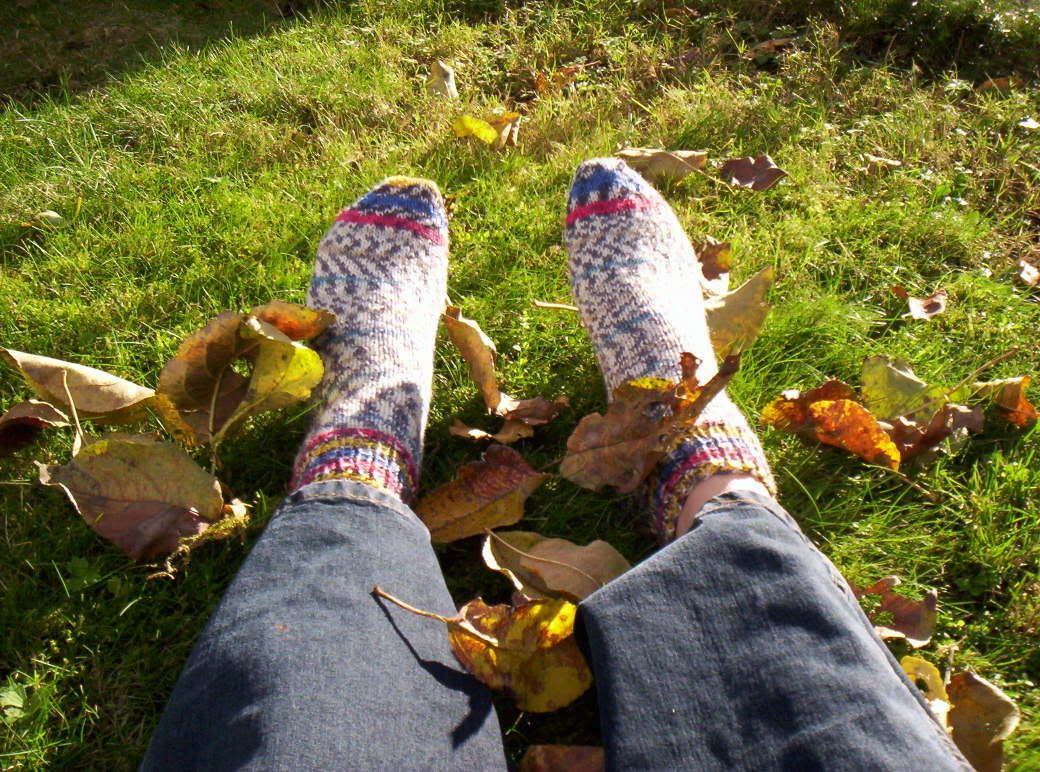 So what is that secret project I told you about yesterday? Well I had planned on making myself some super duper Hogwarts house mittens, but worsted weight yarn + pattern for not worsted weight yarn + me not adjusting the pattern = GIANT MITTENS!!
Look how scary they are ....... whoooOOOooOOOooOOOooooOOOoooo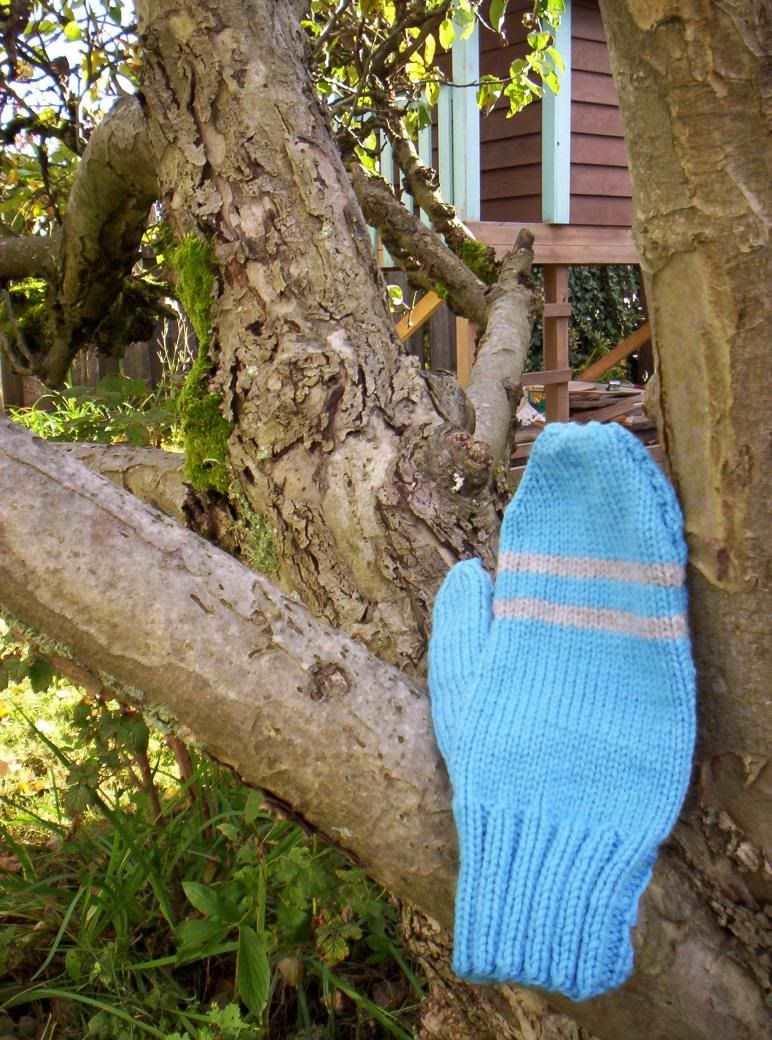 Mwahahahahaaaaa!!!!
So I am off to the states tomorrow, goin' to a doll and toy show. I will bring you more pictures of knitting (I'm picking up my yarn for hipster!!YAY!!) and my adventures tomorrow.
-Karen